1.54 inch ONLY on Android NFC-Powered E-paper Tag, Key Fob, No Battery, Wireless, GDNS0154AL
INTRODUCTION
GDNS0154AL is a 1.54 inch NFC-powered e-paper tag, features corner hang hole, ideal for handbag decoration, key fob, etc. Adopts novel passive NFC technology, no battery required, no more battery life trouble. 1.54 inch e-paper display, three colors, black, white and red. Use protective ABS case, beautiful and light weight, supports personalized customization. Refreshed by smartphone with NFC, as easy as swiping a credit card!
ONLY Available on Android system. NOT available for IOS system.
FEATURE
3-Color E-paper Display
This E-paper screen is capable of displaying red, white and black. With sophisticated image processing algorithms, Goodisplay digital Photo Frame is capable of producing vivid images that would surely capture eyes. Especially excellent display quality for portraits. it's cool GIFTS for anyone.

Battery-free
GooDisplay portable digital picture frame does not have a battery because it does not need a battery. It is capable of harvesting enough energy to power itself wireless from phone's NFC radios, which portable digital picture frame also relies for data exchanging with the phone.

Smart phone Companion App
What to display on picture frame is fully controlled by the user via the companion App. Available on Android, the App guides the users step by step from creating the unique display contents till downloading the content to smart frame's screen.
Eye-catching Shell
The shell of this e-paper tag magic frame is eye-catching by its own. Glossy high-quality plastic materials gives out a very stylish look yet very functioning and durable, And IP65 Waterproof.

Endless Possibilities
GooDisplay portable digital picture frame could be your tag for anything: let it be your family photo frame, your dog tag, your luggage tag, your key tag, or your name tag and so on. it can be customized on your mind also.
OPERATION INSTRUCTIONS
1) Scan the specified QR code to install APP(Android system)

2) Click to open and enter the App, select and edti pictures(texts)
3) Put the product in the NFC area of the phone.
4) Send and upload pictures(text) until completed.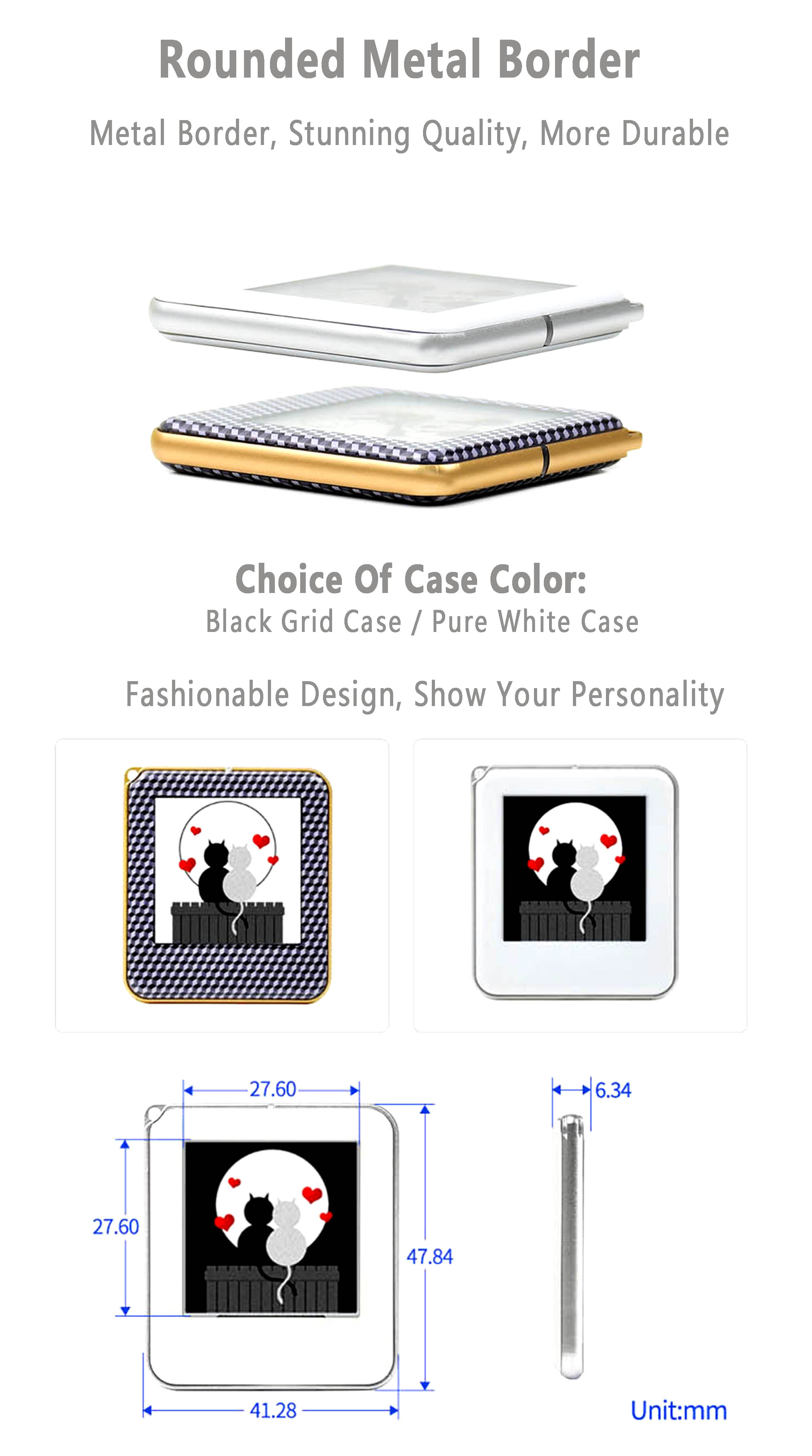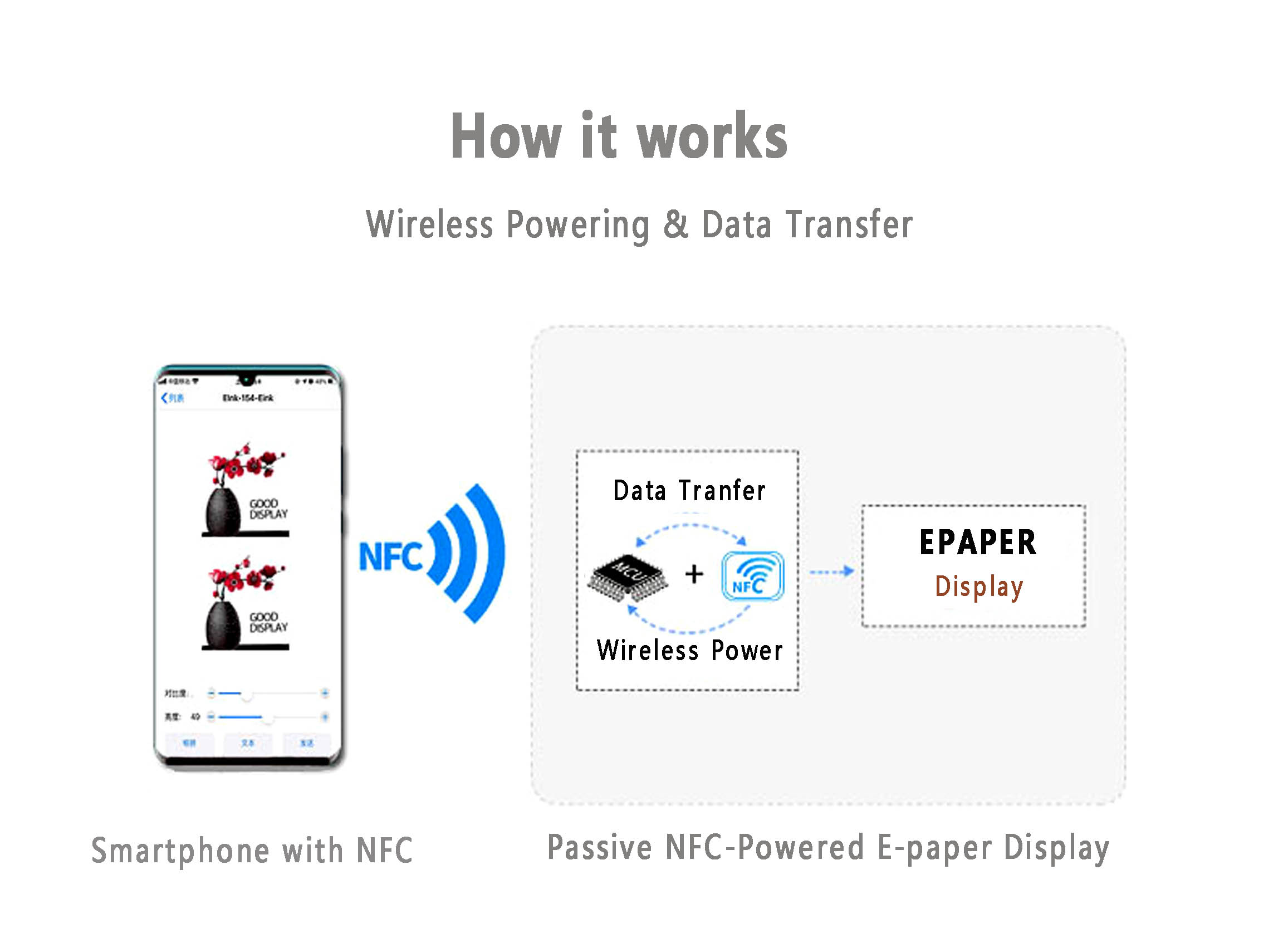 1.54 inch NFC-Powered E-paper Tag Key Fob No Battery Wireless
We could not find any corresponding parameters, please add them to the properties table
Contact information
Contact information
Contact
Time of issue:
2020-04-27 00:00:00
copyright
Time of issue:
2020-04-27 00:00:00