4.2 inch shell case accessories for electronic shelf label, EW042F16
INTRODUCTION
This is a 4.2 inch enclosure shell matching 4.2 inch esl tag, suitable for all 4.2 inch black/white, black/white/red and black/white/yellow e-paper display(Click here to see the same size e-paper list). The shell is made of ABS, and it is equipped with a transparent panel.

4.2 inch esl tag has a wide range of applications: such as supermarkets, warehouses, convenience stores, hospital wards, etc.
FEATURES
The shell is made of ABS, which has good strength and toughness. It reserves enough space for users to DIY the drive board.
Screw fixed, easy to install and remove.
EXAMPLE OF MATCHING WITH E-PAPER
| | | | | |
| --- | --- | --- | --- | --- |
| | + | | = | |
| EW042F16(Enclosure for esl tag) | | | | GDNS042AL(NFC serie esl tag) |
| | + | | = | |
| EW042F16(Enclosure for esl tag) | | | | IL042E(E serie esl tag) |
4.2 inch electronic shelf label for esl tag shell case accessories
We could not find any corresponding parameters, please add them to the properties table
SHELL DRAWING
SPLIT SCHEMATIC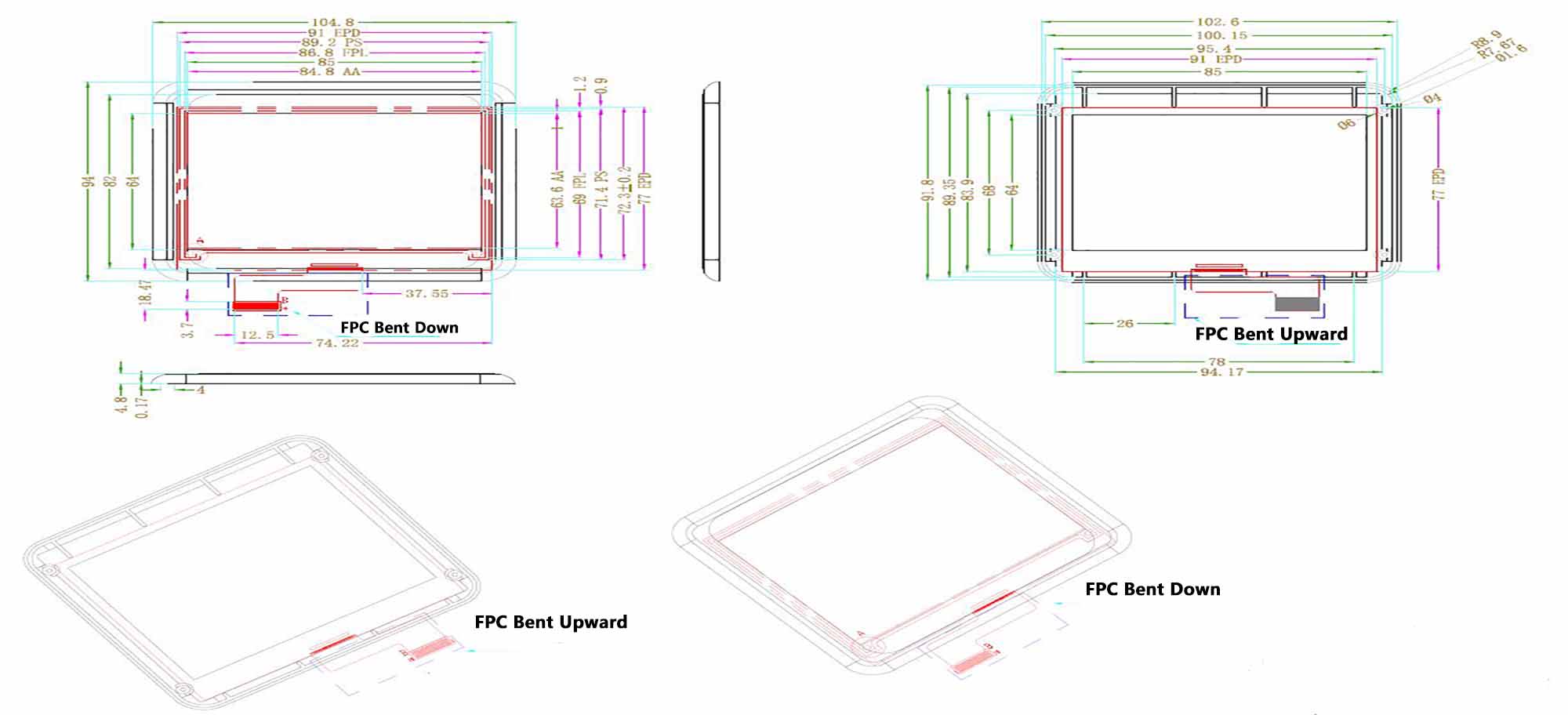 Contact information
Contact information
Contact
Time of issue:
2020-04-27 00:00:00
copyright
Time of issue:
2020-04-27 00:00:00