2.13 inch Passive NFC-Powered ESL Wireless, No Battery, GDNS0213AL
Introduction:

GDNS0213AL is a 2.13 inch NFC-powered Electronic Shelf Label, adopts novel passive NFC technology, no battery required, no more battery life trouble. 2.13 inch e-paper display, black and white, support partial refresh. Use protective ABS case, beautiful and light weight, supports personalized customization. Refreshed By Smartphone, Comes With Android APP, As Easy As Swiping A Credit Card!

Features:

· It does not contain a power supply such as a battery, which is suitable for applications where the power supply is restricted
· The displayed content can be customized and controlled by the user at any time through the smart phone, which is convenient and flexible.
· Suitable for equipment labels, shelf labels, information storage, etc.
· With ABS plastic housing with better strength and toughness
· Provides a matching Android APP to help users edit and manage the display content of the ink screen
· Provide complete supporting information manual
How to use it:

1. Enter the APP operation interface, first select the size, and then enter the main interface. Under this page, you can click the "picture" button below to set the picture (the picture can be the original picture in your mobile phone album, or you can take a picture directly on the object. Note: camera permission is required here)
2. Support manually edit text to generate pictures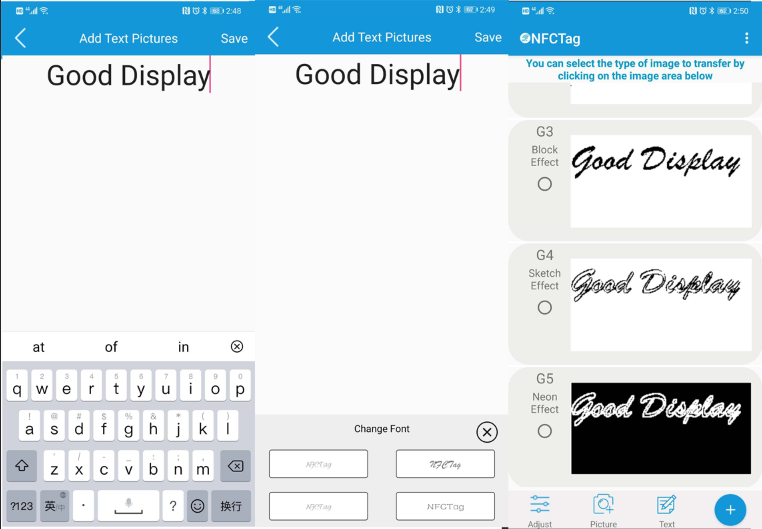 3. You can crop, resize and rotate the image (in order to better refresh the effect, it is recommended that you set the size and format of the image according to the ink screen parameters in advance).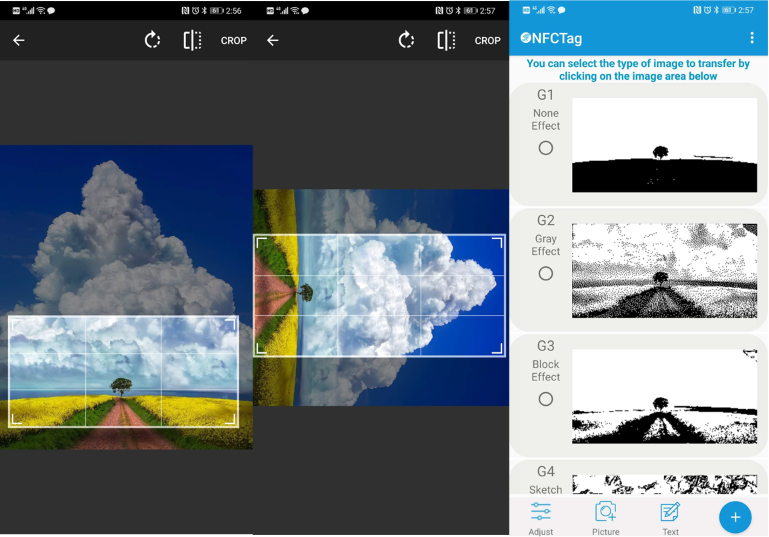 4. On the main page, you can also choose the image processing method, adjust the brightness and contrast, invert the color of the picture, adjust the direction and other settings.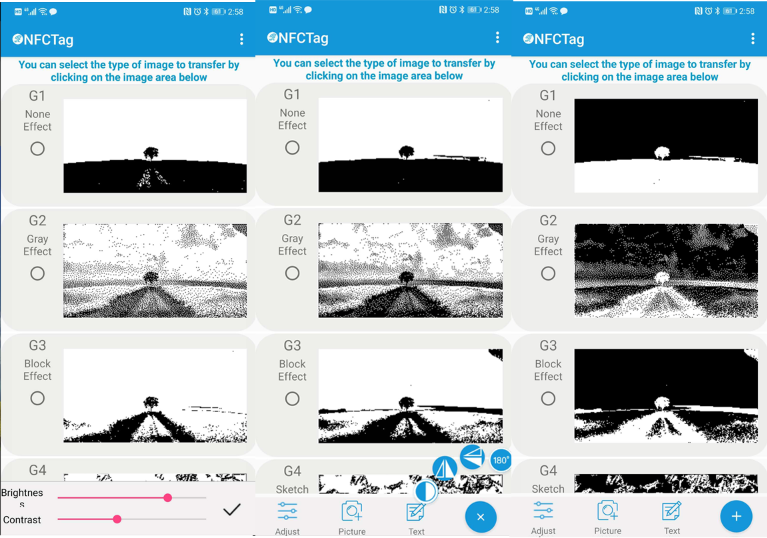 5. After all settings are completed, put the NFC antenna area of the handheld device close to the antenna area on the back of the NFC electronic tag, and the APP will automatically perform data transmission and refresh operations.

Note: Please make sure that the NFC function of the handheld device is turned on before use, and do not remove it before the progress reaches 100%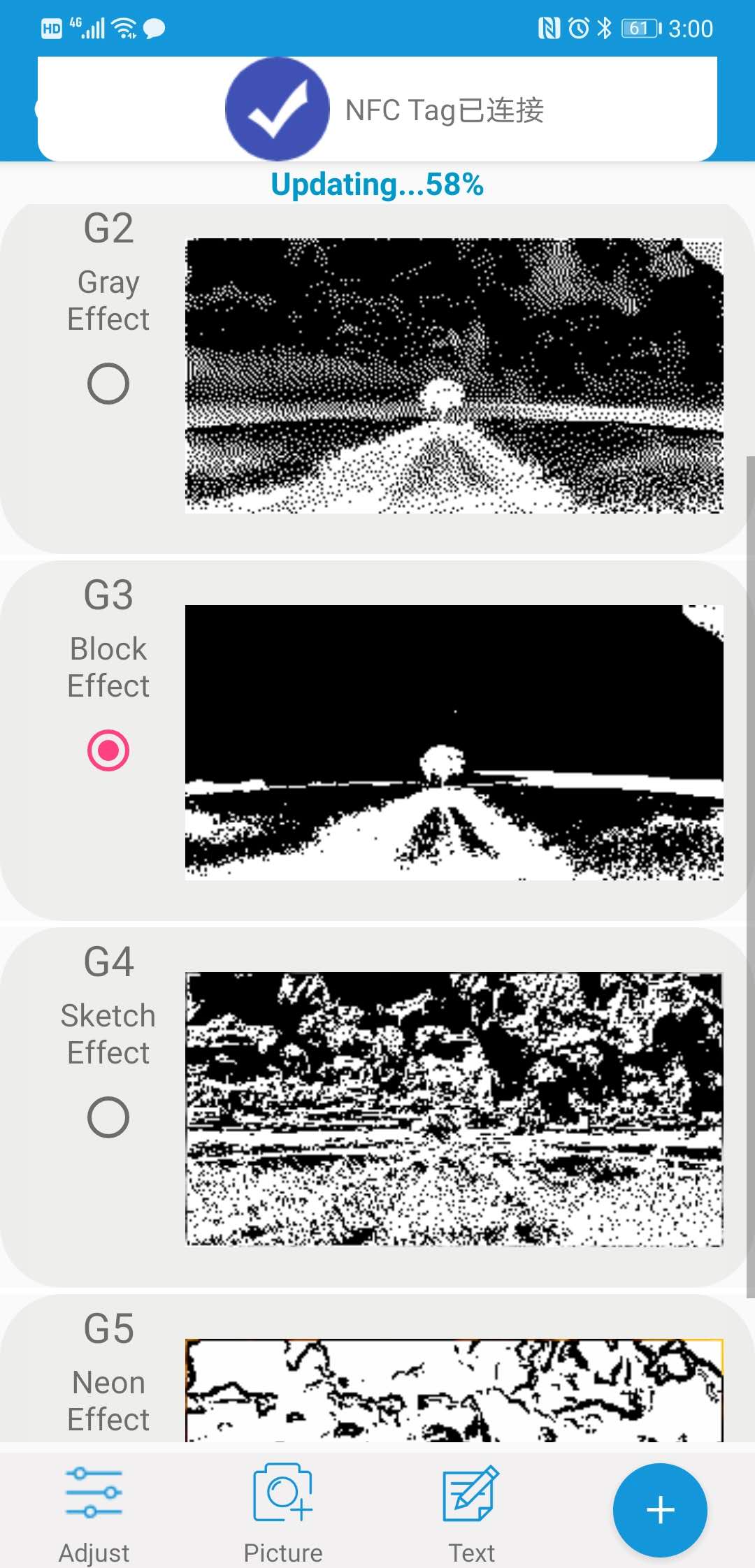 2.13 inch Passive NFC-Powered ESL Wireless No Battery e-Paper Display
We could not find any corresponding parameters, please add them to the properties table
Contact information
Contact information
Contact
Time of issue:
2020-04-27 00:00:00
copyright
Time of issue:
2020-04-27 00:00:00
©2007-2021 DALIAN GOOD DISPLAY CO., LTD. All Rights Reserved.